Rapid Lawn and Landscaping is a locally owned and operated company based in Papamoa since 2007. Originally established as a new lawn installation business specialising in hydroseeded lawns, our business has grown to meet the needs of our clients. Our core services now include design and installation of all softscape and hardscape landscaping including planting, design and installation of custom-built irrigation systems, and new lawn installation including hydroseeding, roll out turf and artificial turf. Our solution focused process starts with a consultation to establish how we can best assist you. We can take care of a small part of your landscaping project or manage the whole project from start to finish, making it a stress-free and enjoyable experience.
Our team
Get to know us
Our team of landscaping specialists have a wealth of knowledge and experience, offering uncompromising service that exceeds expectations. Our friendly and professional staff are here to assist you with your next project.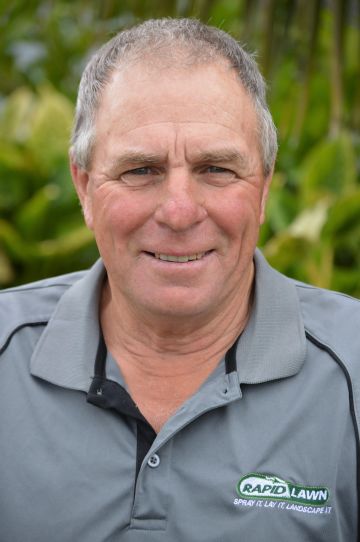 Peter Harvey
Director / Equipment Sales
Peter established Rapid Lawn and Landscaping in 2007 after many years of owning and operating businesses in Auckland and Tauranga. His career began when he purchased his first butcher's shop at the age of 19, he then went on to pursue Real Estate, before finding a love for landscaping. Peter manages all of Rapid Lawn's key accounts and isn't afraid to get his hands dirty when the time calls for it. He has a high standard of workmanship, is passionate about the work we do and loves the challenges of any project. In his spare time, Peter enjoys sports and loves to get out on his Harley.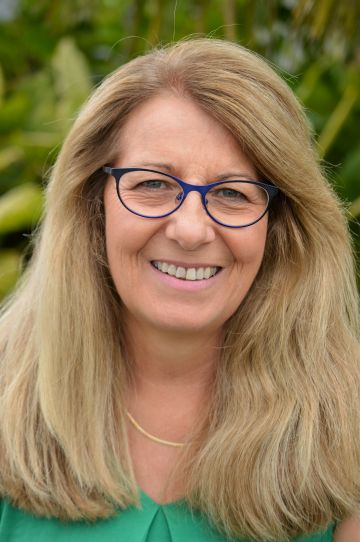 Jocelyn Harvey
Managing Director / Equipment Sales
Jocelyn oversees all of the business activities and the success and growth of the business. Managing all of the back of office work on larger projects is where most of her time is spent. She thrives on the challenge of growing the business further and is passionate about ensuring we are always completing work to the highest quality. Jocelyn has a background in horticulture and landscaping which has provided her with all the necessary knowledge to help you create your dream backyard or landscaping area. Jocelyn possesses strong work and family values and has built a great team here at Rapid Lawn.
Aaron Harvey
Operations Manager
Aaron joined the family business in 2010 as a landscaper before moving to Auckland to pursue other opportunities. He returned to Papamoa in 2017 during a period of rapid growth for our company and took hold of the Operations Manager position. Aaron conducts site visits to meet with clients and discuss their needs, schedules and manages a hardworking team, conducts quality control checks, ensures time efficiency, and is solution focused. Aaron values the importance of learning from the ground-up, always goes the extra mile for our clients, and is a keen mountain-biker and thrill-seeker.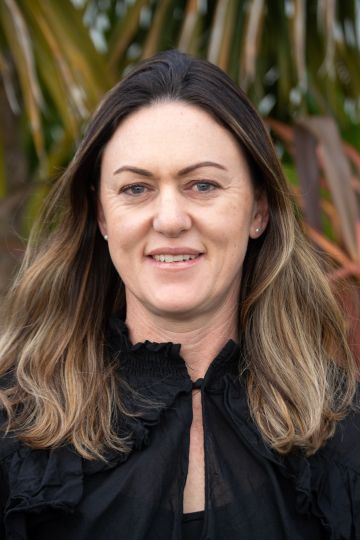 Vanessa Harris
Sales & Project Coordination
Vanessa's background is in Sales and Marketing and Event Management. She also has a Bachelor of Education and came on board with us in 2019 after deciding to move on from her career in teaching. She began as our Sales and Marketing Manager but has quickly proved her capability and has since taken on managing our larger projects while dabbling in some landscaping design work. Vanessa encompasses the skills of a leader, with the patience of a teacher, and the willingness to learn and undertake any task put before her. She has a strong work ethic and is highly skilled at implementing new procedures, problem solving, and is a friendly face for all of our clients.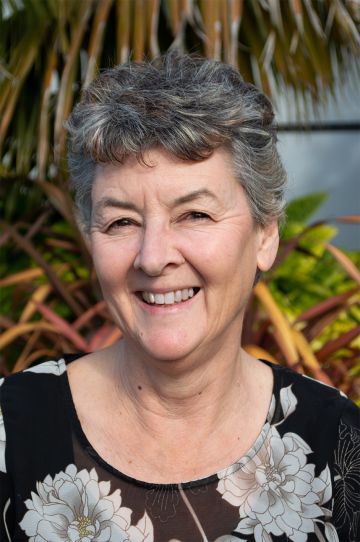 Caroline Butler
Accounts Administrator
Caroline started with Rapid Lawn and Landscaping in October 2019. Caroline began her working life in horticulture but it wasn't long before her love of accounting took over and began the start of a new career. Caroline brings 25 years of accounting and office administration experience, mostly based in the Tauranga area. Caroline is responsible for keeping the accounts in line and ensuring our staff are paid on time. Much of her spare time is spent in the garden or with her very active dog Sascha. Caroline is focused, hardworking, supportive, and always ready to share a tale of the latest hijinx of her huntaway dog while enjoying a savoury muffin at morning tea.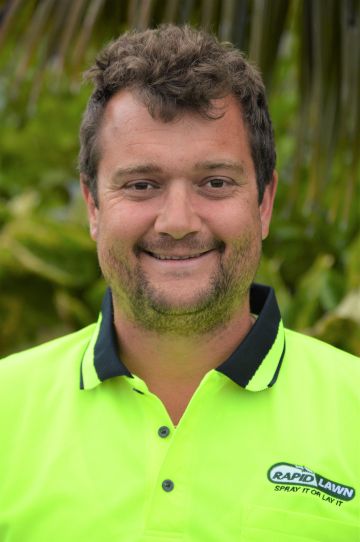 Gilbert Groenewald
Team Leader
Gilbert is the team leader onsite at Longlands Matamata, which is currently our largest commercial project. Gilbert ensures all of our employees onsite are working efficiently and to the highest standard, while also ensuring the site runs smoothly and all of the work is completed by the scheduled dates. Originally from South Africa, Gilbert immigrated to New Zealand in search of a change and quickly became a part of the team here at Rapid Lawn. He is extremely reliable and never lets his team down. In his spare time, Gilbert loves to fish and be out on the beautiful waters that surround the Bay of Plenty.
Have
questions?
Contact us today for more information or to arrange a no obligation measure and quote.
Drop a line